murphy glasss and mirrors – window replacement southport We Are Passionate About WINDOW replacement southport
Building a clear future with window replacement southport
The trusted WINDOW REplacement Experts for home, commercial

& industrial wiNDOW replacement installation and WINDOW replacement southport
Best Window Replacement Southport Service
No matter, how strong material use used to build your windows in your house or commercial windows. Windows can face normal wear and tear or damages with the passage of time. These can get damaged by environmental factors or physical damages. There are lots of reasons for damages. If your windows are also keen to replacement then you should find a good replacement service for this. And we are the one, who will replace your windows quickly and on affordable prices. We are good at replacing glass windows with frames of wood, aluminium or plastic. Our replacements are so good that you will find your windows more attractive than past.
We are providing our service in windows repair from a long time and know as the best windows replacement Southport service provider. We arrange the best quality glasses of different types for your window needs. If you are looking for someone like us, then we are available 24/7 for you.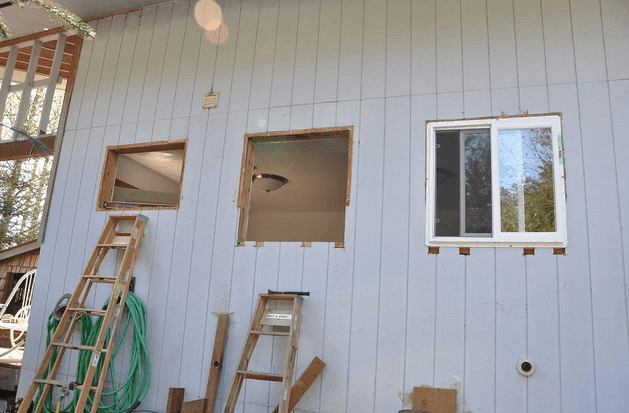 Our Characteristics in Window Replacement
We have done so many works in window replacement that we know our best qualities and service which people loves. You should also know some of these.
We can repair both fixed and operable windows
Windows glass is always fixed on a sash. This sash is sometimes operable of fixed. We are proficient in fixing both types of windows. We have some great tools designed only for windows repairs. You will get ultimate results which are not possible by any other window repair service. Our versatility is one of the main reason for which we are considered as the best window replacement Southport.
We have all types of glasses
Maybe you have a simple or designed glass on your windows. We have all type of replacement glasses for your needs. We will replace your windows with the same glass by which they were built earlier.
We can also do repairing works for your windows. We can do maintenance works for damaged glasses and its frames. We also provide double pane glasses to your windows.
We have emergency service for Window replacement Southport
We are available every time in your service and we will replace your windows very quickly. If you want your window fixed on an emergency basis then call us and we will available at your place very soon. We have our repairmen ready all the times for you. We charge you less from any other window replacement Southport agency.
So, call us anytime when you need window replacement persons on your doorstep. We always stay happy to serve our customers.
For Window Replacement On The Southport Call Us Today
Inquire Now! Our business is focused on the customer satisfaction and we ensure all of our customers continue to receive our standard
of excellence. Murphy Glass & Mirror, Window Replacement southport highly experienced staff looks forward to assist
you with all your window requirements.
CONSIDER MURPHY GLASS AND MIRRORS FOR YOUR GLASS NEEDS?
We are a family business that has built a fantastic reputation throughout the Gold Coast, Brisbane, and Queensland region. The glass company is Australian-owned and provides some of the best Australian glass to Gold Coast residents.
Whenever you are in need of glass replacement or any glass service in South East Queensland or its environs, remember to choose us for the best services. Murphy Glass and Mirror will provide you with timely services from our qualified professionals. We will care for your glass and mirrors as well as glass sliding doors.
Reach out to us for a free quote for our services.
25/27 Motorway Cct Ormeau QLD 4208