murphy glass and mirror Southport look forward to assist you with all your Shower Screen repairs requirements!
Building a clear future with Shower Screens
The trusted Shower Screens Experts for home, commercial

& industrial Shower Screens installation and Shower Screens repairs
A World Class Shower Screen Repairs Southport Service
Don't worry if your shower screen has been broken. We are a best shower screen repair Southport service provider available on affordable prices. We can do any types of home and commercial repairs but shower screen repair is one of our best expertise. We have quick and reliable services in this type of repairs.
We finish your work as soon as possible with the help of our professional team. You will get a bonny result once you choose us as your repair service. We deal with lots of damaged and broken shower screens and we know how to fix them quickly and superiorly. We will replace the broken screens with a new one if you want. We are hardworking and easily available 24/7. In case of emergency glass repair, we are just one call away from best shower screen repair Southport.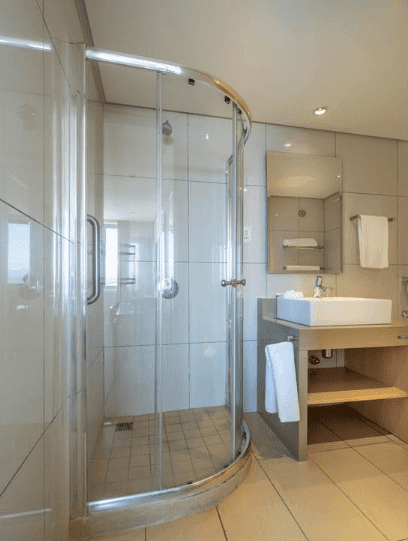 Our Shower Screen Repairs Highlights
We do work in the same way that the customer wants. We think we are different from others because of many reasons. You should also know that how we are good for your repairing works.
We guarantee a long life of our repaired shower screens
Don't worry if you are thinking that repair parts will get damaged again. We use advanced and high-tech equipment for repairing purposes. We have premium quality glasses, shower screen rollers, shower screen clips, seals, frames etc. If we repaired your shower screen once, it will get a long lifetime.
We guarantee satisfaction
As a good shower screen repair Southport, it is our responsibility to satisfy you in every possible way. And when it comes to shower screen repair, we guarantee you that you will get attractive results after choosing us. We focus on quality and efficiency. We are the most affordable for many types of repairing services. We have done so many challenging repair projects earlier which made us more expert in this field.
We can renovate your whole shower screen
If you are bored of the feed up with your old and damaged shower screen then we can renovate the whole shower screen setup along with glasses, frames, and its accessories. We will make it look like a newly build shower screen. We can change dimensions, shape, and materials of your old shower screen. We are here to serve you best and it is our prime amenability as a best shower screen repair Southport service.
Our support team is always ready to help you. You can call us any time on the given numbers. We love to hear from you and solve your problems.
For Shower Screen Repairs On The Southport Call Us Today
Inquire Now! Our business is focused on the customer satisfaction and we ensure all of our customers continue to receive our standard of excellence. Murphy Glass & Mirror, Shower Screen Repairs Southport highly experienced staff looks forward to assist you with all your shower Screen Repairs Requirements.
CONSIDER MURPHY GLASS AND MIRRORS FOR YOUR GLASS NEEDS?
We are a family business that has built a fantastic reputation throughout the Gold Coast, Brisbane, and Queensland region. The glass company is Australian-owned and provides some of the best Australian glass to Gold Coast residents.
Whenever you are in need of glass replacement or any glass service in South East Queensland or its environs, remember to choose us for the best services. Murphy Glass and Mirror will provide you with timely services from our qualified professionals. We will care for your glass and mirrors as well as glass sliding doors.
Reach out to us for a free quote for our services.
25/27 Motorway Cct Ormeau QLD 4208