Murphy Glass and Mirrors Southport look forward to assist you with all your Glaziers glass requirements!
Building a clear future with glass
The trusted glaziers Experts for home, commercial

& industrial Glaziers glass installation and glass repair
Murphy Glass & Mirrors – A Best Glazier Southport Service
Glazier is a skilled and professional individual who do the job of fixing, attaching, cutting or removing of glass materials to spaces like frames, windows, tables etc. It requires lots of training and experience to become a good glazier. Are you also looking for a good glazier service for your industrial or domestic decorations or fittings? Murphy Glass and Mirrors is a famous Glazier Southport service available at affordable prices. We do glazing works for every type of buildings, ceilings, doors, interior walls etc. Glazing could be a time taking process if it is to be done on big buildings like commercial spaces. But we promise you to deliver fast and efficient service of glazing in Southport.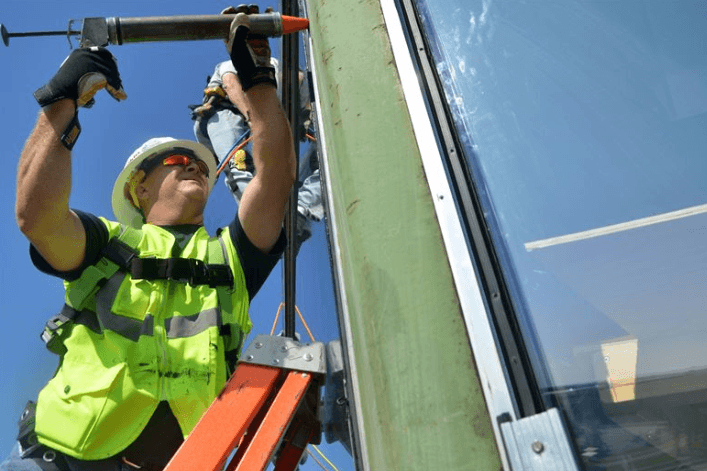 What makes Glazier Southport Unique?
There would be lots of glazing contractors and service provider available in your area. But many of them are doing their works just for the sake of money. We prefer to give service quality more than any other thing.
Glazing Work needs planning and we are good at it
To do any big and complicated work, you should have proper planning for this. We believe in a thing that no one can do a big task without a proper plan and strategy. And in the field of glazing, we should have proper projections along with dashing tools. With the help of world-class tools, we can do complex glazing works in very less time.
We have a matchless glazier team
We have a dedicated team of highly professional artificers who are specially trained to do glazing works including glass and plastic materials. With the help of them, we have done so many projects which were impossible to do for any other glazier Southport service provider.
We keep updated with the latest glazing procedures
Along with traditional glazier services and designs, we always stay up-to-date with the trends. We provide services in advanced glazing like insulated glazing, stained glasses, and architectural glass. We can do glazing ranging from small shops and homes to large buildings by following the expectations of the client. The praise received by our clients motivates us to improve our quality more. That is why we are considered as the best Glazier Southport by our served customers.
We guarantee attraction in our glazier work
You will start getting laudations from the people for the work done by us. We are obliged to give full satisfaction and cleanliness in our work. You will not regret once you hire us to do your glazing works.
If you still have any question or query about our Glazier Southport service then feel free to contact us anytime.
For Glaziers Glass Service On The Southport Call Us Today
Inquire Now! Our business is focused on the customer satisfaction and we ensure all of our customers continue to receive our standard of excellence. Murphy Glass & Mirror, Glaziers Southport highly experienced staff looks forward to assist you with all your glaziers requirements.
CONSIDER MURPHY GLASS AND MIRRORS FOR YOUR GLASS NEEDS?
We are a family business that has built a fantastic reputation throughout the Gold Coast, Brisbane, and Queensland region. The glass company is Australian-owned and provides some of the best Australian glass to Gold Coast residents.
Whenever you are in need of glass replacement or any glass service in South East Queensland or its environs, remember to choose us for the best services. Murphy Glass and Mirror will provide you with timely services from our qualified professionals. We will care for your glass and mirrors as well as glass sliding doors.
Reach out to us for a free quote for our services.
25/27 Motorway Cct Ormeau QLD 4208