PROFESSIONAL
GLASS Splashback GOLD COAST
RESIDENTS TRUST
Building a clear future with glass splashbacks repairs
The trusted glass repairs Experts for home, glass splashbacks commercial

& industrial glass repairs installation and glass repair
As you pass through your kitchen, you can't help but admire how beautiful it looks. How everything just fits perfectly. The ceramic tiles match well with the smooth, custom made counter top . And let's not mention the stainless steel sink unit. Your smile is however cut short when you see some bubbles just above the sink. These small bubbles or blisters on the kitchen wall are lifting the paint right off the surface! Could it be an effect of the water during every wash and rinse of utensils? What are you going to do? What you are in need of is a kitchen glass splashback. This kitchen feature comes highly recommended to protect your wall from the water splashes, grease marks and remains of food stains that may stick during the cleaning process. And who better to install a new fitting to your home or commercial space than the top rated glass splashbacks Gold Coast company in the market?
With over 30 years experience delivering, installing and repairing glass splashbacks in the region, Murphy Glass and Mirror is the trusted glazier business that local residents and business owners have come to trust and rely on for a comprehensive and guaranteed job. Serving homes in Robina, Upper Coomera, Ormeau, Varsity Lakes, Nerang, Labrador, Helensvale and the greater Gold Coast area, we are the glazing company that fulfills all your domestic and commercial glass needs. On the ground, we are represented by our well trained, qualified and experienced glazier professionals whose care and attention to detail in every job has increased our reputation in the Queensland area. To make certain that Gold Coast residents have access to our superior glass workmanship, our services are charged at competitive marked rates, making them very affordable.
And did we mention that our glazier experts are fully insured? While supply, installation and repair of splashbacks look like a straight forward process, we are aware that there is always a probability of accidents occurring. That's why we ensure that no liabilities fall on our clients in the case of such incidences. To mitigate all that, work safety procedures and regulations are held in the highest regard. Proper safety wear is worn at all times.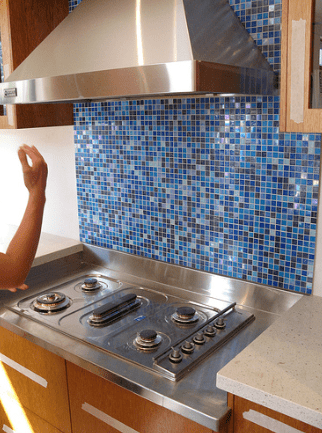 Is your home or commercial space in Coolangatta, Tweed Heads, Robina, Yatala, Labrador, Helensvale, Varsity Lakes, Burleigh, Broadbeach, Pimpama, Southport & Ashmore? And are you in need of a printed glass or smoked splashbacks? Murphy Glass and Mirror is the professional glazier business that offers premier service without compromise in quality or standards. Contact us today either via call or email.
Choosing the Perfect Glass Splashback
Unsure of which Gold Coast glass splashbacks to choose for your kitchen or bathroom? Torn between the coloured glass, printed glass and smocked glass splashbacks? Do not fret we have got you covered. Our glass experts at Murphy Glass and Mirror are a deep well of knowledge and are experienced, having installed splasbacks in over hundreds of homes in the area. From our diverse and detailed catalogue, you will be given advice on the best available option that will work for your kitchen. All our products are of high quality and mixed in with the professional service from our well trained and qualified glazier experts, you are in safe hands.
Some proprietors and property owners we have served request something different. They would request a different shade of colour from our range of options or they would want one with toughened glass. And this is never an issue. With their complete list of requirements such as colour, size and thickness, we proceed to make a custom made splashback specifically designed for their kitchen. Being the number one glazier business in the Gold Coast, our clients can be assured that the final product will be match the order they made.
At Murphy Glass and Mirror, we pride ourselves in making our customers happy with amazing and stunning kitchen and bathroom installation service and expert advice. Contact us today or email our office and be ready for guaranteed and high quality workmanship.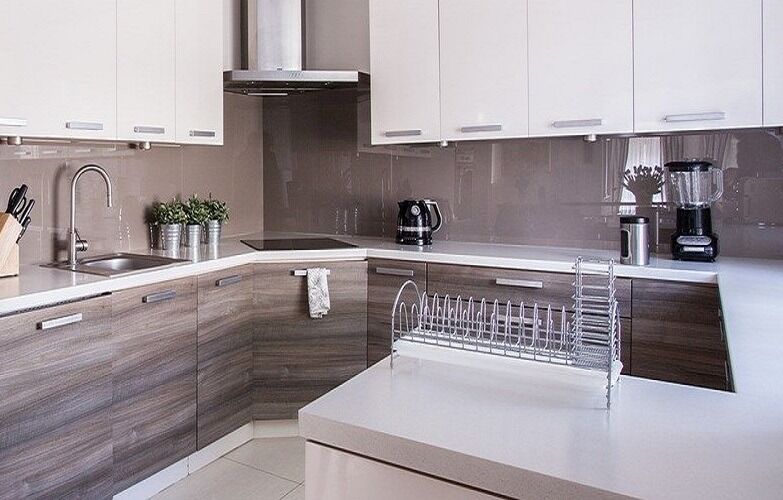 Material
In the past, kitchen splashbacks were made of tiles since they were cheap and were easy to installed. In addition, coloured tiles allowed them to be a great addition to any kitchen. However, Gold Coast residents took notice that grit and grime would sometimes get stuck within the grooves of a tiled splashback. The end result was an unsightly scene that reduced the appeal of any kitchen or bathroom.
Glass splashbacks became an extremely popular replacement. It was much easier to clean and with regards to colour, it had a much wider variety. From coloured glass gold splashback to printed glass splashbacks to smoked glass splashbacks, glass allowed homeowners to express their creative nature through artistic and unique designs. Due to its superior aesthetic appeal, glass splashbacks are the superior material to use. For a more detailed brief on which colour you should get for your splashback, contact us today to spruce up your kitchen or laundry at an affordable price.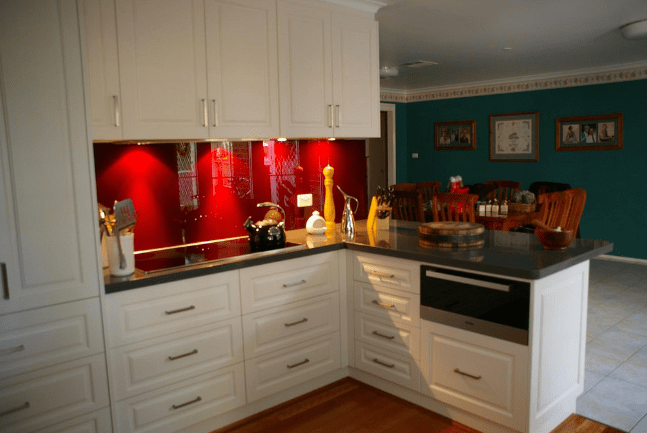 Colour
One thing we can agree on is that colour is an important design aspect considered by every homeowner, property manager or business owner. Locals in the Gold Coast are no exception to this. Appliances are usually purchased based on their colour and how they match with the decor in a certain indoor space. Among the various types of splashbacks available, glass splashbacks are in particular very colour friendly. At Murphy Glass and Mirror, we have an extensive array of options for you to choose from.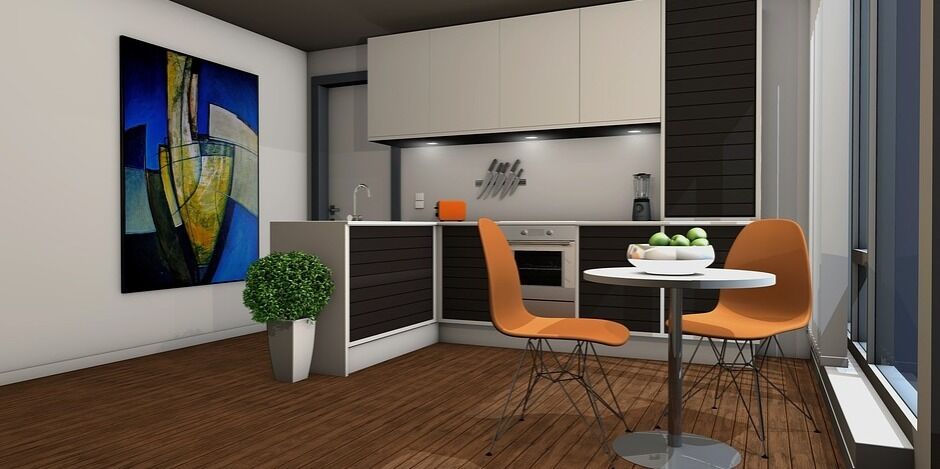 Printed Glass splashbacks
Printed glass splashbacks provide infinite possibilities for homeowners. You can call it the creme de la creme of customized splashbacks. From the jungle canopy of the Congo Forest to the sub-tropical nature of the Australian outback, printed glass allows you to make a unique and personalized space in your kitchen. At Murphy Glass and Mirror, we make use of the latest, cutting edge digital technology to print images directly onto the glass. This presents a huge advantage over other printed versions. Previously, image printing was used on vinyl which peeled off the glass splashbacks over time. With the digital print, you can be assured of a quality and long lasting addition to your kitchen. Printed glass splashbacks come with the other features associated with a glass one: easy to clean and super hygienic.
Murphy Glass and Mirror's

Comprehensive Glass Splashback Installation Service
Conversations regarding spashbacks usually revolve around the kitchen and the bathroom. But over their many years of service, our team of glazier experts have located other areas in the house that require this service. Our Gold Coast professionals recommend that additional splashbacks should be installed next to your cooktop and in the laundry area.
What homeowners realize late after the damage has taken place, steam produced when cooking condenses on the cool, adjacent wall of your kitchen. This might cause blistering of the paint or growing of mould. In addition, food stains may splatter on the surfaces causing a huge stain that will require cleaning later on. To save you the cost of maintenance on your walls, glass splashbacks come highly recommended to ease your pain.
Glass splashbacks are usually considered because of their for design purposes and aesthetic appeal. Therefore, many would not consider adding a splashback to their laundry room. It becomes a necessity when your home has a sink or washing area next to a painted wall. To avoid a similar mishap and extra costs in repair and maintenance, call upon the premier Gold Coast splashback installation business to guide you on this endeavor.
For Glass Splashback Installation On The Gold Coast Call Us Today
Inquire Now! Our business is focused on the customer satisfaction and we ensure all of our customers continue to receive our standard of excellence. Murphy Glass & Mirror, Glass Splashback Gold Coast highly experienced staff looks forward to assist you with all your Glass Splashback Installation.
CONSIDER MURPHY GLASS AND MIRRORS FOR YOUR GLASS NEEDS?
We are a family business that has built a fantastic reputation throughout the Gold Coast, Brisbane, and Queensland region. The glass company is Australian-owned and provides some of the best Australian glass to Gold Coast residents.
Whenever you are in need of glass replacement or any glass service in South East Queensland or its environs, remember to choose us for the best services. Murphy Glass and Mirror will provide you with timely services from our qualified professionals. We will care for your glass and mirrors as well as glass sliding doors.
Reach out to us for a free quote for our services.
25/27 Motorway Cct Ormeau QLD 4208