Murphy Glass and Mirrors Southport look forward to assist you with all your glass louvers requirements!
Building a clear future with glass louvers
The trusted glass louvers Experts for home, commercial

& industrial glass louvers installation and glass repair
All in one Glass Louvers Southport Services
Glass Louvers are the latest type of louvers and their demand is increasing day by day. Louvers allow ventilation and light to pass through them and also works as windows blinds with their designed structure. Louvers are made of different types of material like metal, plastic, wood etc. But glass louvers are different from all these. Glass Louvers allows light to pass through them and gives a superior architectural look to our buildings. If you are also planning to use glass louvers in your home or building then come to us. We at Murphy Glass and Mirror are also working in Glass Louvers Southport. We provide fast and reliable service for various glass and mirror fittings including the latest glass louvers.
Our team is very sharp in doing very complex and big scale works of glass louvers. We have done many splendored jobs in glass louvers for which we are known as a master in this field.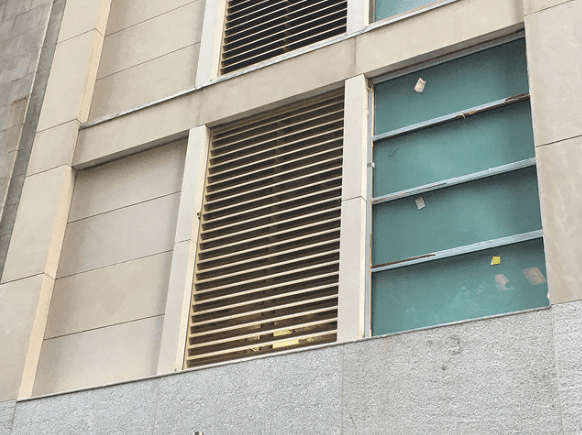 What are our Glass Louvers Characteristics?
We are different from others because we run with trends and work with the latest equipment. We have a very efficient team of workers which make things happen in a good way.
Colourful Glass Louvers Southport
We provide different types of designed and simple colourful glass louvers Southport. Colourful Glass Louvers makes a building more attractive and unique with their bright colours. We have both fixed and motored glass louver solutions. Our service and finishing are spotless and perfect. You will not get any type of defected or poorly adjusted louver which we see mostly in any other louver in a building.
We have standard and advanced Glass Louver types
Whether you are looking for a simple louver for your window or glazing or you want a stylish and latest glass louver. We have everything available for you. We fix louvers with different glasses like plain, shaded, designed, blurred, tinted and many other types of glasses. At glass louvers Southport we always try to fulfill all of your demands so we will manage to arrange the glass of your choice at any cost.
We provide superfine Louver accessories
There are lots of accessories used in louvers if you use fixed or movable glass louver. We provide you the best accessories like stronghold and fall prevention system, Keylocks, ring handles etc. We provide strong holding frames and easy to move louver blades. We give you frames made of aluminium, timber etc.
In case you are looking for a service or agency to do glass louver fitting in glass louvers, feel free to contact our best glass louver Southport service. We are always ready to help you.
For Glass louvers On The Southport Call Us Today
Inquire Now! Our business is focused on the customer satisfaction and we ensure all of our customers continue to receive our standard of excellence. Murphy Glass & Mirror, Glass Louvers Southport highly experienced staff looks forward to assist you with all your Glass Louvers requirements.
CONSIDER MURPHY GLASS AND MIRRORS FOR YOUR GLASS NEEDS?
We are a family business that has built a fantastic reputation throughout the Gold Coast, Brisbane, and Queensland region. The glass company is Australian-owned and provides some of the best Australian glass to Gold Coast residents.
Whenever you are in need of glass replacement or any glass service in South East Queensland or its environs, remember to choose us for the best services. Murphy Glass and Mirror will provide you with timely services from our qualified professionals. We will care for your glass and mirrors as well as glass sliding doors.
Reach out to us for a free quote for our services.
25/27 Motorway Cct Ormeau QLD 4208