THE PREMIER GLAZIER COMPANY
Building a clear future with GLAZING
The trusted Glaziers Locals go to for home, commercial

AND industrial mirror installation and glass repair
The #1 Glazier company in South East Queensland!
Rely on Murphy Glass and Mirror
Are you looking for a South East Queensland glass repair company? Look no further! Murphy Glass and Mirror is here to the rescue. Our team is comprised of fully qualified and licensed glass repairs professionals to help with glass replacement or repair needs.
Our company provides reliable service to the Gold Coast, Brisbane, Ipswich, and Scenic Rim areas while catering to both residential and commercial customers. Whether you need a glazier for your home or a commercial glazier for your business, we do it all.
Murphy Glass and Mirror are the glaziers you can rely on. Our experienced glass experts ensure your chipped, scratched or outright broken glass is repaired/replaced in a timely manner and that the area surrounding it is safe for everyone involved.
WE PRIDE OURSELVES OF BEING THE LEADING TEAM IN GLASS REPAIRS GOLD COAST RESIDENTS TRUST
Our wide range of services and high quality products and materials are matched by our exceptional customer service.
If you live in these areas and need a glass cut to size, shower screens, home glass replacement or have any commercial glazing needs, contact Murphy Glass and Mirror today:
Gold Coast
Brisbane
Ipswich
Scenic Rim
GIVE US A CALL TO SEE IF WE CAN HELP
YOU!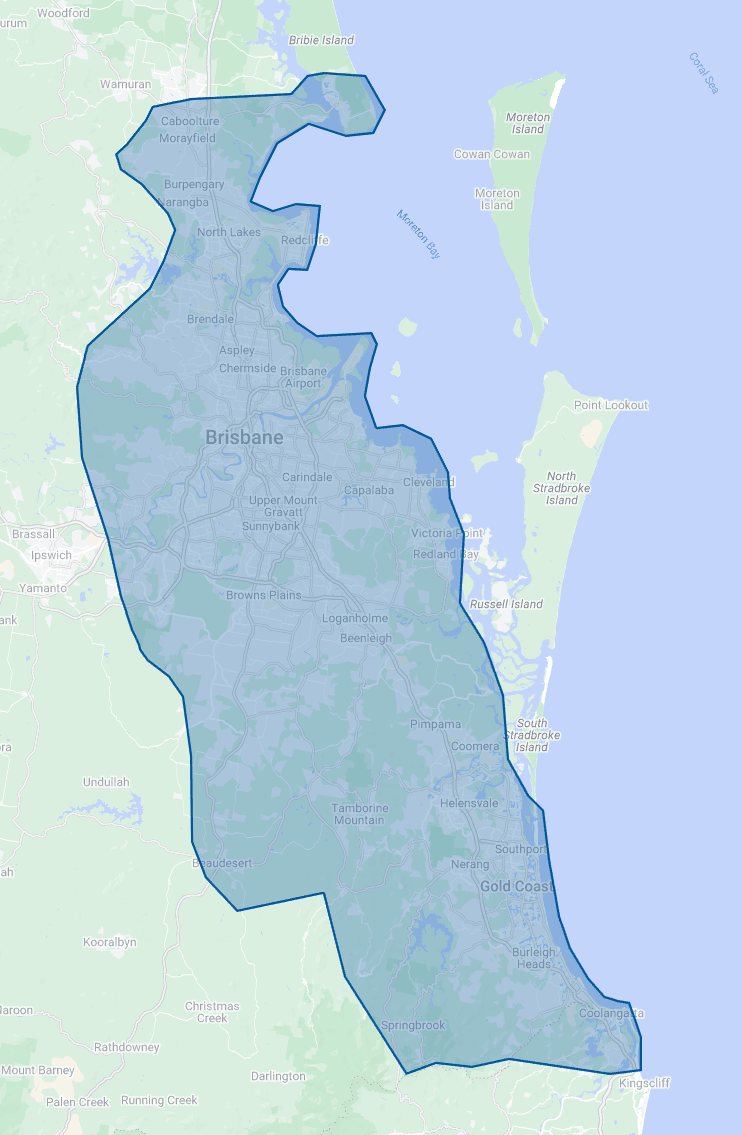 The leader in Glass repair
Glazing is an essential part of a home, office, or factory. Murphy Glass and Mirror are the trusted glass glaziers for glass replacement, mirrors, and every kind of glass window or door; be it Commercial Glass Repairs, Shower Screens, commercial shopfronts, glazing, and more. Murphy Glass and Mirror is your answer.
A broken window lowers the appeal of any building and reduces security. Cracked mirrors or a lack of mirrors in bathrooms take away the functionality of the bathroom.
With everything from sliding door repairs to the provision of shower screen and glass splashbacks or a complete replacement of all windows, doors, and mirrors, Murphy Glass and Mirrors is the glazing company, you need to call for all your domestic and commercial glazing needs.
For expert glass repair Murphy Glass and Mirror is your trusted partner. We replace and repair glass windows, doors and advise on commercial glass fittings.
CLEAR AS GLASS:
OUR CORE VALUES Quality Products and Service
At Murphy Glass and Mirrors we deliver outstanding quality workmanship and products for home glass replacement, window repairs and commercial glazing services. Complimented by exceptional levels of customer service we are the trusted Home Glass Replacement and Commercial glass professionals. Strategic Operations
Personalized service from our experienced glass repair and Window replacement specialists sets us apart from other glaziers in the region. For our team of professional glass experts no job is too small or too large. From having a single piece of glass cut to size or complete commercial glazing job our experts are the ones you need.
Trust and Reliability
Homeowners and commercial property managers throughout the region have trusted Murphy Glass and Mirrors for all their glass repair and glass replacement requirements since 1989. From Bribie Island in the North to Scenic Rim to Tweed Heads in the South we are open 24 hours 7 days a week for your glass replacement and commercial glazing needs.
BENEFITS OF RELYING ON YOUR GLASS REPAIRS AND EMERGENCY GLASS REPLACEMENT
There are several benefits that come with hiring Murphy Glass and Mirror for your glazier needs
Years of experience
We have over 25 years of industry experience, offering quality services that are tailormade to meet our clients' exact needs.
Wide range of services
From Residential & commercial glass to emergency glass repair, we are the company to call upon. We are more than just "broken glass specialists" we can also complete shower installs, security screens, glass replacement, and more.
Our professional team
Our team is friendly and aims to be your trusted glazier now and in the future. The experts in our employ are focused on getting the job done right the first time. We are flexible and work with you to make sure you are happy with the work we complete.
Types of Glass
We have experience handling different types of glass. The experts at Murphy Glass and Mirror can comfortably handle toughened glass, laminated glass, curved laminated glass, annealed glass, wired glass, and laminated glass.
When we replace glass for residential and commercial clients, we're installing toughened glass. Although the name speaks for itself, having toughened glass provides:
Superior strength to standard glass (up to five times stronger)
Safety (less likely to crack under pressure)
Edge strength (keeping it all together)
Same day service
You are able to get our services any day whenever you make a request.
For an affordable, dependable, and affordable glazier, reach out to us today.
GLASS SPECIALIST SERVICES
As the premier company dealing with glass matters, Murphy Glass and Mirror is relied upon to offer several services.

Commercial Glazier
As commercial glazing professionals, we provide a number of industrial glazed services to the Brisbane, Scenic rim, and Gold Coast regions. From repairing or supplying glass display cabinets or glass shelves, we have the expertise and the vision to deliver exactly what you need.
Other fittings such as mirrors in bathrooms and fitting rooms, shopfront windows, and sliding doors can also be supplied, replaced, or repaired.
One of the most common requirements of any property owner is to have glass cut to size for a window or other purpose. As the experts in window replacements, we can cut and supply all types of glass and cut it to the precise size you require.
We can advise on the best type of glass for your requirements to ensure safety is maintained and the aesthetics of any building are at least retained or even enhanced.

A broken window is a security threat and needs to be attended to swiftly. Our glass replacement and commercial glazing service allow us to attend to your window repairs quickly and efficiently.
This glass service covers all types of windows including louvre windows, shatterproof, and safety glass windows.
Glass DOORS
As part of our complete glazing and glass repair services throughout SEQ, we also supply a wide range of door locks, rollers, tracks, and hinges. With sliding door repairs, it is not always just the glass that needs replacing.
Murphy Glass and Mirror ensure we meet all your glass needs from wherever you may need glass.

MIRRORS CUT TO SIZE
For the best mirror replacement and repair service, contact Murphy Glass and Mirror. We have all the expertise you need. We offer services such as cutting mirror to any size or shape to meet your requirements.
In addition, we do not charge our customers to measure their glass, we also offer free measure for the glass services. Our glass and mirror experts can also fit as well as remove and replace any mirror.
We can provide mirrors of all sizes and dimensions for small home bathroom mirrors and dressing rooms as well as mirrors for offices, factories, and shopping centers as part of our commercial glazing services throughout the area.

SPLASH BACKS
We repair, replace and provide glass splash backs in a varied choices of glass. Protecting walls from water damage and either ensuring color is retained or enhanced in a bathroom or kitchen, our glass splash backs are an excellent investment.
Murphy Glass and Mirror can assist with the design or can work from your plans to create the ideal glass splash back for your needs.

As the experts in shower screens, locals have trusted for over 30 years, Murphy Glass and Mirror can provide, fit, install and repair any size of glass shower screen for both residential and commercial use.
Our experts can cut glass to fit your shower screen or provide a complete replacement in no time at all. For all your shower screens reach out to us to get quality services. Ask to abound and you will find out that we are indeed the leading shower screen professionals.

Murphy Glass and Mirror is known to be one of the best emergency glass replacement companies in Scenic Rim, Brisbane, Gold Coast, and Ipswich regions. We are also able to provide the best quality glass products to avoid recurrent breakages.
ADDITIONAL GLAZIER SERVICES
Other than repairing broken Glass, our professional team is able to provide a multitude of services. Some of our services include;
Shower screen repairs and installations
Emergency glass repairs for both residential and commercial
General glass repairs
Glass pool fencing
Installation of security screens
Residential and industrial glass tinting
Don't hesitate! Get in touch and request any of our services.
When it comes to first class glass repair, Murphy Glass and Mirror has been the name to call since 1989. From glass splashbacks and shower screens in a home or commercial building on in the region to general window repair, home glass replacement including louvre windows and mirrors Murphy Glass and Mirrors is here to help you.
GLASS REPAIR SOUTH EAST QUEENSLAND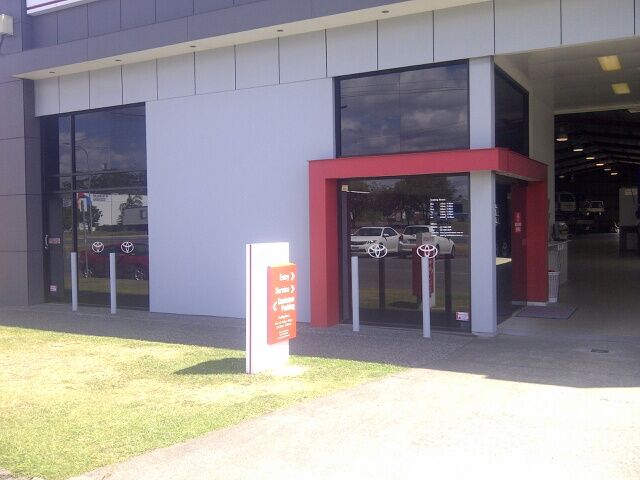 Murphy Glass and Mirror has the best glass repair, glass replacement, sliding door repair and window repair expertise. As commercial glazing leaders and the top residential glazing professionals covering every town from Bribie Island to Tweed Heads we are the most professional glaziers in South East Queensland.
Murphy Glass & Mirror have a wide range suppliers & Partners:
For the best glass repair, home glass replacement and commercial glazing, great service has to be matched with outstanding Australian products. Murphy Glass and Mirror are the leading glaziers, and our service is boosted thanks to the best glass suppliers in the country. For the best Shower screens, mirrors, sliding door repairs, Louvre windows, and more we only supply and use the best glass products on the market.
Your Title Goes Here
We service the following areas.
[cities count="100″]
What our clients say
From North Brisbane to South Gold Coast, we have been the glazier of choice and the number one Glass repair professional since 1989. From a quick and simple replacement of a small window or mirror to the replacement of an entire shopfront by our commercial glazing teams our clients are out reputation. Here is what they say.
Brad Atley
Ryan just finished installing our shower screens, mirrors and robe doors ,very prompt and reliable service, Ryan is a good communicator and happy to explain and answer any questions, very happy with the finished product and the experience with MGM.
Titch Smuts
Great service & best price anywhere on Gold Coast! Dave even cleaned up after he had finished! Will recommend to anyone, anytime.
Cameron Neville
Ryan and his team are amazing. They have helped with our house renovations and been superb to deal with on every occasion. They are professional, courteous and prompt as well as super nice. They come with a big 5 stars from me.
CONSIDER MURPHY GLASS AND MIRRORS FOR YOUR GLASS NEEDS?
We are a family business that has built a fantastic reputation throughout the Gold Coast, Brisbane, and Queensland region. The glass company is Australian-owned and provides some of the best Australian glass to Gold Coast residents.
Whenever you are in need of glass replacement or any glass service in South East Queensland or its environs, remember to choose us for the best services. Murphy Glass and Mirror will provide you with timely services from our qualified professionals. We will care for your glass and mirrors as well as glass sliding doors.
Reach out to us for a free quote for our services.
25/27 Motorway Cct Ormeau QLD 4208